Sign In
|
Register
|
Help
Specials
Cart
0
items
★

Share your review of this book and be automatically entered for a chance to win $50!
---
GLOSSARY
Some terminology that may be used in this description includes:
A.L.

leaves

plate

gravure

spine

beveled

colophon

A.N.

provenance
Dialogus von der schönen predigt die Christus Luc. 24. von Jerusalem bis gen Emaus den zweien jeungern am Ostertag, aus Mose und allen Propheten gethan hat
by RHEGIUS, Urbanus
Wittenberg: Joseph Klug. 1537. Contemporary blind stamped pigskin over beveled wooden boards with two metal clasps, dated "1538" with "Dialogue" on front cover (traces of later leather spine label).BOUND WITHMOIBANUS, Ambrosius; LUTHER, Martin. Das herrliche Mandat Jhesu Christi unsers Herrn und Heilandes &c. Gehet hin jnn die gantze welt, und prediget das Evangelium etc. Marci xvj. Denen zu einem vnterricht, so das Predigampt vnd die Sacrament Christi fur vnnötig zur seelen heil achten wöllen, gehandelt ... Mit einer Vorrehede Mart. Luther. Wittenberg; G. Rhau, 1537. With fine woodcut title border. [100] (last leaf blank) 4to . I. FIRST EDITION of the largest and most popular example of Reformation dialogues. In this fascinating work the great Protestant Reformer, Urbanus Rhegius (1489-1541), expresses in dialogue form, between himself and his wife Anna, the interpretation of the Road to Emmaus Scripture (The Gospel of Luke 24:13-32); which refers to one of the early resurrection appearances of Jesus after his crucifixion and the discovery of the empty tomb. Luke describes the encounter on the road of two young disciples meeting Jesus, who they don't recognize, and after expressing their sadness with recent events invite him to supper where during the course of the meal they recognized him. Rhegius dedicated the work to Apollonia of Braunschweig-Lüneburg and in the dedication makes a number of references to discussions with his wife ("mit meiner lieben Hausfrawen"). The work is also a literary monument to Rhegius' wife Anna, born Weißbrucker, who is depicted here as his confidante and portrayed as an intelligent and independent thinker who is able to discuss contemporary topics and events with clear understanding. That Rhegius takes pains to express clearly that the opionions of his wife are of equal import to his own and they are to be respected as such. A very progressive position that obviously was not universaly shared, nevertheless the appeal of the work did find fertile ground with the result that more than twenty editions would appear up to the 17th century. The fine woodcut title border is by the monogramist MS (J. Luther, Titeleinfassungen der Reformationszeit, plate 46) depicting a triumphal procession before a very ornate building.Fine copy of the rare first edition with the OCLC locates only three copies in American libraries: Yale, Emory, and University of Pennsylvania.II. Second issue with the spelling "Rhaw" in the colophon, of an edition apparently also shared with the printer Peter Seitz. This is one of the masterpieces by the Breslau reformer directed against the spiritualist followers of Kaspar Schwenckfeld and the Anabaptists. Luther provided the introduction. The German Lutheran theologian, Ambrosius Moibanus (1494-1554), was the first Lutheran pastor at St. Elisabeth's church in Breslau (now Wroclaw). "In his efforts to promote Luther's teachings on every hand, the Anabaptists, who had been there since 1526, and the Schwenckfelders were in his way. Both had many adherents among the nobility and in the country. Balthasar Hubmaier even dedicated his book (1527) Das ander Biechlein ... to Frederick II, Duke of Liegnitz. Ten years later Moibanus wrote a book which he also dedicated to the duke and which attacked the Anabaptists and the Schwenckfelders. It appeared in 1537 with the title Das herrliche Mandat Jesu Christi [The above work]. ... The book reproached the ruler for tolerating the two brotherhoods. The consequence of the book was a heightened persecution of the Anabaptists in Liegnitz, Brieg, and Wohlau, and their emigration to the gravure of Glatz. Now Moibanus set about to persuade Baron Johannes von Bernstein in Helfenstein not to tolerate the two groups. In this attempt he was supported by Melanchthon, who in 1541 dedicated to the baron a booklet printed in Breslau on the duty of princes." (GAMEO)The superb woodcut title border in a fine dark impression, in the style of Weiditz (J. Luther, plate 52), depicts detailed biblical scenes from the Old and New Testaments.A very rare work with the OCLC only listing this issue with none located in US libraries.The earliest provenance visible is of the Reichsgraf Heinrich Wilhelm von Starhemberg (1593-1675), born in Riedegg, who was until 1630 a Calvinist but later converted to Catholicism. The volume was finely bound soon after the two works were printed so they were probably inherited from earlier members of the von Starhemberg family [272] leaves (last blank). Fine woodcut title-border (J. Luther, plt. 46) and woodcut initials; ownership inscription top blank margin of title-page duke Heinrich Wilhelm von Starhemberg (1593-1675), dated "Riedegg 1652"; tiny worm hole in title slightly affecting woodcut; Fine copy. § I. VD 16, R 1766; not in Adams, BM/STC German, or Pegg. II. VD 16 M 5930; Benzing, Luther 3252; Kuczynsky 1993; Pegg, (Great Britain & Ireland), 3180; Hillerbrandt, A Bibl. of Anabaptism, no. 3637; not in Adams or the BM/STC German
Book Details
Dialogus von der schönen predigt die Christus Luc. 24. von Jerusalem bis gen Emaus den zweien jeungern am Ostertag, aus Mose und allen Propheten gethan hat by RHEGIUS, Urbanus
Bookseller: Jeffrey D. Mancevice, Inc. (US)
Bookseller Inventory #:

10185

Title:

Dialogus von der schönen predigt die Christus Luc. 24. von Jerusalem bis gen Emaus den zweien jeungern am Ostertag, aus Mose und allen Propheten gethan hat

Author

: RHEGIUS, Urbanus
Book condition:

Binding:

Hardcover

Publisher:

Joseph Klug

Place:

Wittenberg

Date published:

1537
---
Terms of sale: 30 day return guarantee, with full refund including shipping costs for up to 30 days after delivery if an item arrives misdescribed or damaged.
---
$ 3,800.00
$15.00 shipping to USA
30 Day Return Guarantee
Calculate shipping

Ask the bookseller a question
Offered by
E-mail bookseller
Biblio.com member since: 2009
Location: Worcester,Massachusetts
---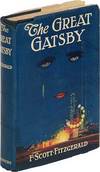 What are points of issue?
What exactly does it mean when book collectors and dealers talk about points of issue? Understanding what they are and when to look at them can be critical in developing your book collection and can help you avoid costly mistakes. Read more >>
How to identify a rare book
There are several important points to keep in mind when trying to determine if a book can be considered "rare". Read here to learn more.Learn how to determine if a book is rare