Sign In
|
Register
|
Help
Specials
Cart
0
items
★

Share your review of this book and be automatically entered for a chance to win $50!
---
GLOSSARY
Some terminology that may be used in this description includes:
gilt

The decorative application of gold or gold coloring to a portion of a book on the spine, edges of the text block, or an inlay in...[more]

Cloth

Generally refers to a hardcover with cloth covering the outside of the book covers....[more]

head

morocco

Morocco is a style of leather book binding that is usually made with goatskin, as it is durable and easy to dye.(see also Goatsk...[more]

spine

The outer portion of a book which covers the actual binding. The spine usually faces outward when a book is placed on a shelf. A...[more]

Good

Good describes the average used and worn book that has all pages or leaves present. Any defects must be noted. (as defined ...[more]

soiled

Generally refers to minor discoloration or staining.

A.L.

Fair

is a worn book that has complete text pages (including those with maps or plates) but may lack endpapers, half-title, etc. (whic...[more]

title page

A page at the front of a book which may contain the title of the book, any subtitles, the authors, contributors, editors, the pu...[more]

manuscript
F.D.R. Meets Ibn Saud
by Eddy William
A peerless presentation specimen given to Harry Kern in May 1955 with added, classified, secret communications regarding the 1945 Middle East Conference, and negotiations concerning resettlement of Jewish refugees in a State of Israel. In their heyday, Eddy and Kern were legendary within their spheres, associated through backdoor access to the House of Saud and a shared belief the United States and Saudi Arabia should be far closer allies. Eddy made his title page presentation, "for Harry Kern from his fellow - pilgrim to Riyadh", at a time when both were CIA assets and their counsel sought regarding oil concessions in the Persian Gulf and Saudi Arabia. CENSORED:  1) A letter documenting the passing of secret information from Eddy to Kern including pages from the manuscript for F.D.R. Meets Ibn Saud that Eddy wasn't allowed to publish. In like confidence, the letter also provides an excerpt from a privileged conversation between King Ibn Saud and Eddy after the Middle East Conference re: resettlement of Jewish refugees in a homeland. 2) The aforesaid manuscript pages, comprising two separate anecdotes sanitized for national security reasons regarding controversial content, the second with its first page with interpolated heading, ("Not to be shown to any Arab"), and re: a covert operation to examine King Ibn Saud's drug regimen and learn more about his medical treatment and well-being. 3) A secret memorandum, Secret-17G-MONO, a now notorious excerpt from the minutes of the after dinner conversation between Stalin, Churchill, and F.D.R. on February 10, 1945 at the close of the Yalta Conference, regarding negotiations on the resettlement of Jewish refugees. Only a few examples were printed and this may be the only specimen of Secret-17G-MONO that has ever been offered for public sale. Outside of U.S. Government Archives, there is one known copy in the Edward Stettinius, Jr. Papers, University of Virginia. The Yalta Conference minutes, including Secret 17G are in the Franklin D. Roosevelt Presidential Library. PAGINATION: Complete, 45 pages, (1) p., illustrated with two b/w photos. FORMAT: Publisher's sewn green cloth boards with gilt letters. SIZE: 9.17 x 6.1 inches. CONDITION: Pages: clean, paper clip impress on half-title page and title page. / Boards: rubs, slight tip & edge wear; upper side with fore-edge ding near top corner; spine with crown wear with slight loss and foot wear with a fray. / Gilt Letters: sides bright: spine dulled. / Binding: solid and reliable, back slightly loosened. / Ephemera: Good. MS. Pages: clean, except 1 sheet slightly soiled in margin. / Letter: a staple reinforced with tape, trace wear near bottom edge, added filing note. / Secret Memo: edgewear, margins with paper clip impress, notations re: expunged part. AMERICAN FRIENDS OF THE MIDDLE EAST: "an organization of private American citizens concerned with promoting good relations between the U.S. and the Arab world." Founded in 1951, they were in part funded by the CIA. Eddy was on AFME's National Council and correspondence between Eddy and Elmo Hutchison documents the involvement of Aramco in funding and management of AFME. The CIA's involvement was made public in 1967; Aramco's involvement in 2009. [Wilford, Friends of Princeton Library Newsletter] LETTER (one sheet stapled to front endpaper): typed on one side, origin address, Beirut, Lebanon, heading, Trans-Arabian Pipe Line Co., signed, and dated May 6, 1955, 4 paragraphs-30 lines, with excellent content on the flow of secret information from Eddy to Kern, confirming the gift of the manuscript pages with wife, Mary Garvin Eddy's reservations; "Mary doubted my wisdom in parting with the extra secret pages which had been expurgated from my "FDR Meets Ibn Saud" but I knew that you would enjoy this and see that they do not reach Ben Gurion." [lines 9-12]  (The reference to David Ben Gurion, Prime Minister of Israel was meant to prompt a chortle from Kern.) The final paragraph [lines 20-30] offers Kern an excerpt from a ca. 1945 private conversation between King Ibn Saud and William Eddy after the conclusion of the Middle East Conference. The King told Eddy he had been tempted to say to the President; "your great concern for the displaced Jews of Europe might suggest opening the doors of the United States to a million Jews." FDR had convinced himself he could influence Ibn Saud to accept a Jewish Homeland in Palestine and Ibn Saud believed he had prior, in correspondence, and during, in colloquy, forcefully made the point that the only fair and practical arrangement was that Jews should be resettled in the soon to be defeated countries including Germany. The letter also alludes to Eddy's and Kern's continuing contact, Eddy proposing a meeting in New York, based on their spring itineraries. And he mentions in passing that press coverage has been slight for the book, noting a Newsweek review and a review by Eleanor Roosevelt that praises the book's accuracy. EXPURGATED MANUSCRIPT PAGE I (stapled at p. 15): 12 lines typed on one side, intended to follow line 16 on p. 15 and numbered 15B. It reprises an anecdote regarding Emperor Haile Selassie and his intense distrust of the British; "He said to his British hosts: You sold me and my Kingdom down the river at the League of Nations and I'll be damned if I'll travel back to my capital in a British plane which you would probably ditch over some lonely mountain." [p. 15B, lines 5-8] Eddy, pre-occupied with the British and their influence was pleased to relate this story, as yet another sign of their diminishing power in the Middle East. EXPURGATED MANUSCRIPT PAGES II and III (stapled at p. 40): typed on one side with heading on first page in parentheses, "Not to be shown to any Arab", 5 paragraphs-65 lines, intended to precede line 25 at p. 40 and numbered 40B and 40C. Eddy relates with relish the story of what ensued when Dr. Rashad Pharaon misplaced his doctor's bag before coming aboard the USS Quincy and came to Eddy, claiming to be in fear for his life, beseeching his assistance in its recovery before the King discovered his blunder. King Ibn Saud was now an elderly man and ailing, the opportunity to learn more about his physical condition would have been much valued by the U.S. Government. The decision was made to recover the doctor's bag and secretly examine the 'drug kit' before its return. A quick appraisal was made by a senior U.S. Navy physician and he concluded; "Of the 240 items on the list, no less than 210 were aphrodisiacs, half of which were obsolete and many of which were certainly entirely phony." … "the supply … would seem to be enough for a regiment for at least a year." [p. 40C, lines 2-4 and lines 10-11] Eddy believed the King never found out for, "Dr. Pharaon continued to be the King's physician in good standing, and is now the Saudi Ambassador to Paris." [p. 40C, lines 19-20] (Dr. Pharaon was a Syrian physician who joined the court of King Ibn Saud in the 1930s and became the King's primary personal doctor and an influential advisor from 1936. He was one of the most important foreigners in Saudi Arabia and would be appointed the first Ambassador of Saudi Arabia to France, and later, Royal Counselor and Secretary to King Faisal.) SECRET-17G-MONO (paper clip attached): printed on gray coated paper with fabric backing, 4 x 8.5 inches, with title heading and 9 lines-79 words, 4 lines of inquiry from Stalin, 5 lines in reply from FDR, "Marshall Stalin then said he thought more time was needed to consider and finish the business of the conference. The President answered that he had three Kings waiting for him in the Near East, including Ibn Saud. Marshall Stalin asked whether the President intended to make any concessions to Ibn Saud. The President replied that there was only one concession he thought he might offer and that was to give him the six million Jews in the U.S." Considered out of context, the excerpt is shocking and it has often been misinterpreted since its public release in 1994. Breitman suggests, "Roosevelt resurrected the maneuver of using Anti-Semitism as an icebreaker with Stalin at Yalta, previously used to good effect with Soviet Foreign Minister, Vyacheslav Molotov." [FDR and the Jews, p. 301] When a version of the Yalta memorandum was released March 17, 1955, the second part of Secret-17G-MONO was expunged (identified by a penciled bracket and x in a margin). On May 22, 1955, U.S. News and World Report became the only contemporary U.S. publication to publish a report, declaring the released memorandum had been censored and providing the controversial quote. After harsh denials by the U.S. State Department, the story was disbelieved. THE MIDDLE EAST CONFERENCE: Preparations were initiated shortly before it began and kept highly secret. Eddy, charged with arrangements for the meeting between the President and King Ibn Saud, reported; "Until a day or two before the departure for the meeting, there were only five persons in Arabia who knew about the plans: the King; his Foreign Minister, Yusuf Yassin; a coding clerk in the American Legation and Mrs. Eddy and myself." Following upon Yalta, the Middle East Conference, held February 13-14, 1945 on the Great Bitter Lake of the Suez, (onboard the USS Quincy), featured separate meetings between FDR and three Middle East kings, Farouk, King of Egypt and the Sudan, Haile Selassie, Emperor of Ethiopia, (the meetings held February 13), and Ibn Saud, King of Saudi Arabia with whom FDR met exclusively Feb. 14. They talked, "intensely, for about 5 hours", primarily after luncheon. [Eddy, p. 26] The meeting (the first between a King of Saudi Arabia and a President of the United States) is the subject of the book, the first published report by a direct participant. As sole interpreter, Eddy had unparalleled access and F.D.R. Meets Ibn Saud continues to be a frequently cited primary source, heavily relied on by later accounts, including by: Thomas Lippman, Michael Cohen, Jim Bishop, Walter Kimball, and Charles Bohlen. "Nothing has been published about the political conversations because nobody who was present has broken his silence. I am now breaking mine." [Eddy, p. 31] Much of what transpired at the Middle East Conference remains secret and what was discussed and negotiated has been much speculated on. A reasonable surmise is that in addition to the unsuccessful resolution of the Jewish refugee question, plans of high geopolitical significance were discussed and some secretly agreed to. The Feb. 25, 1945 Department of State Bulletin contains the only contemporary government description. Reducing its convolutions to their vague essence, it states, "views were exchanged". Eddy waited to publish his account until after the death of King Ibn Saud. A version of the memorandum on the Conference prepared by Eddy with assistance from Yusuf Yassin was released in 1970. It provides additional information on Ibn Saud's beliefs about Jews, "His Majesty stated, "The Arabs and the Jews could never cooperate, neither in Palestine, nor in any other country" but little new on anything else, beyond what Eddy was allowed to reveal in 1954. [Eddy, Memorandum on the Middle East Conference, p. 2] WILLIAM EDDY [1896-1962]: born in Lebanon, he grew up fluent in English and Arabic. In U.S. Government service, Eddy had a remarkable career, divided between the Marines, OSS and State Department. He was a war hero of both World Wars and the recipient of so many medals that on first seeing Eddy in formal dress uniform in July 1942, General George Patton remarked, "I don't know who he is but that son-of-a-bitch's been shot enough, hasn't he." [Beam, Intelligence Background of Operation Torch, pp. 63-64] At the time of his 1941 re-enlistment, Eddy was President of Hobart and William Smith Colleges (1936-41). Given the rank of Lieutenant-Colonel and appointed Naval Attaché, Cairo, he was then appointed Head of OSS Operations, North West Africa by William Donovan; charged with establishing intelligence networks to assist Operation Torch, the Allied invasion of French North Africa; successfully carried out November 8-11, 1942. In November 1943, at the behest of the U.S. State Department, Eddy was directed by Donovan to Saudi Arabia to make contact with King Ibn Saud. They met for the first time in April 1944 and quickly established an unusual rapport. On August 12, 1944, Eddy was appointed the first U.S. Envoy Extraordinary and Minister Plenipotentiary to Saudi Arabia. "Able to converse with him as I was in his own language, he often talked with me informally as well as officially from 1944 to 1946." [Eddy, p. 10] Eddy's diplomatic mission ended May 28, 1946. Much of Eddy's motivation for writing the book stemmed from his belief that U.S. foreign policy with Arab countries was misconceived. He voiced his concern that if the U.S. recognized Israel, American oil companies would lose drilling concessions in the Persian Gulf. [Sanders, United States and Arab Nationalism, p. 9] In October 1947, in protest over President Truman's then secret decision to recognize the State of Israel, he quit the State Department. At the time of writing, Eddy was a consultant to Aramco (Arabian American Oil Company) and Tapline (Trans Arabian Pipeline Company), a subsidiary. He joined Aramco in 1947 as head of their intelligence division and was assigned to Tapline after his heart attack in 1952. In the epilogue, in the context of the Cold War, he appeals for a different foreign policy; "There remains a vast tract of land from Morocco to Pakistan and Afghanistan containing several hundred million people, vast resources of manpower, food and oil, and the strategic bases and the warm water ports which would be indispensable to us in a third world war. Yet, since 1945, little has been accomplished officially to bind the Muslims to us while a great deal has been done to alienate them." [Eddy, pp. 42-43] HARRY KERN [1911-1996]: a highly influential political consultant, co-founder of the American Council on Japan and an important CIA asset. After a distinguished career with Newsweek, he founded Foreign Reports, a subscriber newsletter on world affairs, "to provide political reporting and analysis for the oil industry." Kern's first coup for "Foreign Reports" was his accurate inside information on the Suez crisis. In an interview with Aziza Shuhri Hussein, widow of Ahmed Hussein, Ambassador of Egypt to the United States (1953-58), she recollects that Ambassador Hussein learned from Harry Kern that Britain and France were preparing to attack Egypt and that Kern had learned of it in confidence from the British Foreign Minister, Selwyn Lloyd. [Al-Ahram, June 2002] Much of what Kern did and how he operated has remained secret. During the years of his greatest influence, he was an important behind-the-scenes liaison in Saudi Arabia and Iran, and especially, in Japan, where he had exceptional contacts. [Schonberger, Aftermath of War, pp. 133-160] Two months before receiving Eddy's gift of "F.D.R. Meets Ibn Saud", Newsweek published Kern's report, "Inside Saudi Arabia" (March 7, 1955), for which he had traveled to Riyadh as a guest of state of King Saud. When Japanese businessman, Taro Yamashita met with King Saud in 1957 and was successful in obtaining oil concessions, it was through Harry Kern. When the Prime Minister of Japan, Nobusuke Kishi visited Saudi Arabia in 1964, the trip was arranged by Harry Kern. His extensive contacts in Saudi Arabia have been much remarked on. A Dec. 8, 1973 State Department cable from Cairo calls him, "the ubiquitous Harry Kern".  Robert Novak acknowledges, "Kern with his fabulous contacts in the Arab world", opened doors otherwise closed. ["Prince of Darkness", pp. 343-344] The papers of John Foster Dulles and Allen Dulles in Princeton University Special Collections include correspondence that suggests his influential insider status. In the late 70s, Kern began to become exposed to some public scrutiny, in part, because of an article by investigative journalist, Carl Bernstein in Rolling Stone on the CIA and their web of ties to American journalists. Malcolm Muir, chief editor at Newsweek (1937-1961) was a primary source and Bernstein was able to establish that the CIA through the operation later identified as Operation Mockingbird, with funding siphoned from the Marshall Plan [Hugh Wilford], had used numerous journalists as assets since the Agency's inception, among them, Harry Kern. Muir admitted he had approved regular correspondent debriefings by CIA personnel and, "Kern regularly checked in with appropriate Agency personnel". Unnamed CIA sources confirmed, "Kern's dealings with the Agency were extensive". [Bernstein, Rolling Stone, October 20, 1977] In 1978 came the Grumman Scandal and the subsequent SEC investigation that revealed that Kern and Japanese associates at Nissho Iwai had received remuneration classified as 'kickbacks' (reputedly, 190 million yen) for their work in pushing forward a deal for the Government of Japan to purchase the Grumman E-2C Hawkeye AEW, the all-weather, early warning patrol plane developed for the U.S. Navy. [SEC / Grumman Corp. Report / Jan. 4, 1979, pp. 27-28] He was forced to retire from his Grumman consultancy and sued for libel, settling out of court in 1980. ADDITIONAL IMAGES: by request.
Book Details
F.D.R. Meets Ibn Saud by Eddy William
Bookseller: Steven Waldman (US)
Bookseller Inventory #:

00510

Title:

F.D.R. Meets Ibn Saud

Author

: Eddy William
Book condition:

Good

Quantity available:

1

Binding:

Hardcover

Publisher:

American Friends of the Middle East, New York, Kohinur Series Number One, the first edition

Date published:

1954

Keywords:

FORMATION MODERN STATE ISRAEL HISTORY HOLOCAUST JEWISH REFUGEES PALESTINE ZIONISM SETTLEMENT ARAB ANTI-SEMITISM HAJ AMIN AL-HUSSEINI SAUDI ARABIA MONARCHY GEOPOLITICS OIL INDUSTRY ARABIAN PENINSULA PERSIAN GULF KING ABDUL AZIZ IBN SAUD FAMILY WAHABI ISLAM

Subjects: HISTORY / Middle East / General;
---
Terms of sale:
All items are guaranteed to be as described and are property of the seller. Payment must be made in full but an item can be reserved for up to 30 days before payment is due. Purchases can be paid for by a variety of methods in U.S. dollars to suit customer needs including credit and debit cards, electronic bank wire transfers or e-Checks, and U.S. Postal Money Orders. To ensure a secure transaction that will protect against identity theft, credit and debit card payments will be processed by Biblio or PayPal. Your privacy is important to me. All information part of a genuine inquiry or confirmed sale will be kept confidential unless there is a court approved demand. Your purchase will be carefully packed to ensure safe arrival and problem-free unpacking. The shipping price is the weight based fee, which can be verified online. There is no charge for other associated packing and shipping costs. Customarily I ship within 2 business days after payment and a shipping notice will be emailed with the estimated delivery date and information on unpacking. A signature for delivery may be required. If required to be assessed, a State sales tax will be added to your invoice. State sales tax is not included in the purchase or shipping price. International orders are welcomed and personally handled. I use the most economical shipping service that ensures safe delivery. Documentation for importation is fully completed. The declared value is the purchase price. When a translation of key terms is possible and will speed importation, it will be done. Taxes and fees assessed on a purchase are not included in the purchase or shipping price. Buyers are responsible for taxes including VAT, and for foreign currency transaction fees. If a customer wishes to make a return for a refund, it will be promptly given by the seller after receipt of the returned item provided the following conditions and steps are met without exception. The returned item must be received by seller in as sent condition as detailed in the seller condition statement in the item description. Customer pays all return costs. Customer must contact the seller within 14 days of receipt of the item to ask for return instructions and to notify seller they are making a return. Seller return instructions must be followed in full including packing according to the standard recommendations of the major shipping services. The returned item must be delivered within 30 days of receipt. After delivery of the returned item and confirmation it is carefully packed and in as sent condition, a full buyer refund will be initiated within 5 business days. Please do not hesitate to contact me with information or requests to make delivery of your order as smooth and convenient as possible. Thank you.
---
Quantity available: 1
$ 12,500.00
$3.45 shipping to USA
30 Day Return Guarantee
Calculate shipping

Ask the bookseller a question
Offered by
E-mail bookseller
Biblio.com member since: 2008
Location: Concord,Massachusetts
---
Also Recommended
---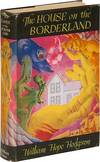 Collecting Arkham House
Learn about collecting the iconic horror and fantasy publisher that produced books by the likes of Ray Bradbury, August Derleth and H. P. Lovecraft.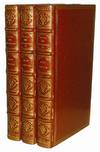 Browse rare books
Interested in rare and collectible books? Booksellers from around the world showcase some of their finest in Biblio's rare book room.