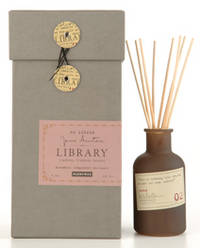 Gifts for book lovers
Surely you know someone who needs an Oscar Wilde action figure. No? How about a Jane Austen tattoo set? Still looking? Check out our Bibliophile's Shop for great gifts for book lovers.
Collecting proofs, galleys, and advance reviews
Devoted collectors of rare books will love finding proofs, galleys, and advance review copies of their favorite pieces of literature. Find rare proofs and advance reading copies in the Rare Book Room.