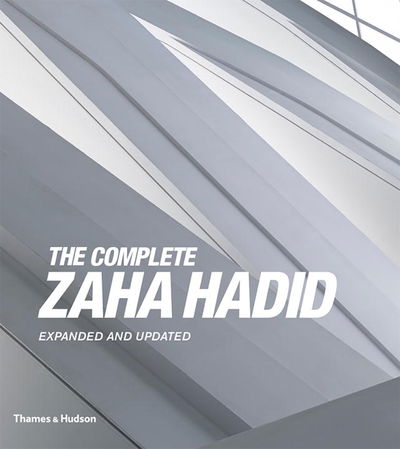 Stock Photo: Cover May Be Different
The Complete Zaha Hadid Hardcover - 2017
by Introduction by Aaron Betsky
---
From the publisher
Zaha Hadid (1950- 2016) was one of the most innovative and celebrated architects of our time. This comprehensive survey of over two hundred projects--from her earliest experimentations to product design, from speculative follies to large- scale built works--is a testament to the depth, range, and inventiveness of her vision.
This compact and comprehensive edition has been thoroughly expanded and brought up to date with the latest completed buildings and Hadid's final projects. Prepared in collaboration with the architect's office, the book contains a dazzling array of imagery, including large- scale paintings, sculpture- like models, multi-perspective drawings, and dynamic computer renderings.
Organized chronologically over Hadid's career, this volume reveals her earliest inspirations and also includes the last projects she worked on, such as the Dongdaemun Design Plaza in Seoul, the Dominion Office Building in Moscow, and the Port House in Antwerp. Critic and museum director Aaron Betsky's introduction examines Hadid's entire career, both in the context of architectural history and as a manifestation of the current and future state of architecture.
Details
Title

The Complete Zaha Hadid

Author

Introduction by Aaron Betsky

Binding

Hardcover

Edition

Hardback

Pages

320

Volumes

1

Language

ENG

Publisher

Thames & Hudson

Date

2017

Illustrated

Yes

ISBN

9780500343357 / 0500343357

Weight

3.5 lbs (1.59 kg)

Dimensions

9.7 x 8.7 x 1.2 in

(24.64 x 22.10 x 3.05 cm)

Library of Congress subjects

Architecture, Modern - 20th century, Architecture, Modern - 21st century

Dewey Decimal Code

720.92