Coparticipant Psychoanalysis: Toward a New Theory of Clinical Inquiry by Fiscalini, John
by Fiscalini, John
Similar copies are shown below.
Similar copies are shown to the right.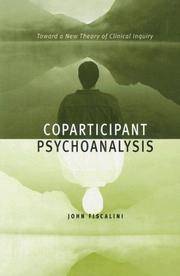 Stock Photo: Cover May Be Different
Coparticipant Psychoanalysis: Toward a New Theory of Clinical Inquiry
by Fiscalini, John
Columbia University Press. Used - Good. Item in good condition. Textbooks may not include supplemental items i.e. CDs, access codes etc...
We have 8 copies available starting at $6.45.