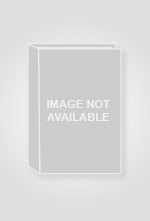 Creating Habitats and Homes for Illinois Wildlife
by Newman, Debbie Scott; Warner, Richard E.; Mankin, Phil C
Condition: New
What is your interest in wildlife? Do you feed, watch, or photograph birds? Do you hunt white-tails, mallards, or pheasants? Maybe you like listening to frogs in the spring. Or perhaps you just enjoy the beauty of the natural world.

Creating Habitats and Homes for Illinois Wildlife wil inspire you to enjoy and conserve the rich wildlife legacy of the Prairie State. This book will give you the know-how and the confidence to plan projects that provide homes for wildlife. The help you need is here, in clear, concise words and stunning imagery. For the benefit of wildlife, you have assistance to manage grasslands, woodlands, croplands, wetlands, or your own back yard.

Humans, like every species with which they share the earth, are inseparably tied to their habitat, their living space. But humans have the advantage of being able to alter their habitat to a greater extent than other animals. If people find that something is missing or doesn't suit them in their living environment, they create the missing element, rearrange the landscape, or eliminate the "problem."

Wild creatures, on the other hand, cannot alter their living conditions so significantly. Many cannot change their particular habitat at all. Having a suitable living environment is essential for any species to survive. If wildlife cannot find good habitat, they must go elsewhere or cease to exist.

As Illinois society becomes more and more urban, and as the pace of life seems to move ever faster, we are in danger of losing a basic understanding of the natural world and how it functions. This book will help us preserve our natural heritage.

With page after page of full-color photographs, this book is truly a treasure.
---
Bookseller: ACP Family Bookstore (US)
Bookseller Inventory #:

1883097428

Title: Creating Habitats and Homes for Illinois Wildlife
Author: Newman, Debbie Scott; Warner, Richard E.; Mankin, Phil C
Format/binding:Paperback
Book condition: New
Quantity available: 1
Binding: Paperback
ISBN 10:1883097428
ISBN 13:9781883097424
Publisher: Illinois Department of Natural Resources and University of Illinois
Place: Springfield, Illinois
Date published: 2003
Keywords: conservation; environment; wildlife
Bookseller catalogs: Travel;
---
Categories
---
Reviews
---
---
---