Storing books - laying down or standing up?
Don't unwittingly damage your growing book collection! Learn about when to store books laying down vs standing up. Read More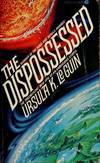 Collecting Nebula Award Winners of the 1970s
The Nebula Award has been awarded to stories in the Science Fiction and Fantasy genre every year since 1966. Learn about the winners of the 1970s!