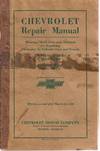 How to properly store your collection
Don't let a few small mistakes erode the value of your growing book collection. Review these tips to help preserve the beauty of your books!

As the Star Wars franchise continues to grow, change, and churn out money-making film after film now under the control of Disney, we can bet that the desire to own Star Wars collectibles will also continue to grow. Check out our gallery of goodies from a galaxy far, far away...