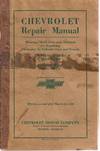 How to properly store your collection
Don't let a few small mistakes erode the value of your growing book collection. Review these tips to help preserve the beauty of your books!
Collecting Aleister Crowley
Aleister Crowley was a well-known and highly controversial figure in the first half of the 20th Century. A writer, occultist, magician, and mountaineer, Crowley impacted a diverse collection of sub-cultures and interests. See collectible Crowley from Biblio booksellers.