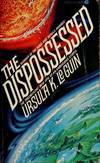 Collecting Nebula Award Winners of the 1970s
The Nebula Award has been awarded to stories in the Science Fiction and Fantasy genre every year since 1966. Learn about the winners of the 1970s!

Michael Bond - the man behind Paddington Bear
"All the same ... it's a very important name. And I don't expect there are many bears in the world called Paddington!"
A lonely toy bear on an empty shop shelf on Christmas Eve in 1956 first captured the attention of Michael Bond, who kindly shared Paddington with the world.