The Omnivore's Dilemma : A Natural History of Four Meals by Pollan, Michael
by Pollan, Michael
Similar copies are shown below.
Similar copies are shown to the right.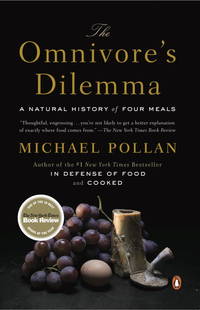 Stock Photo: Cover May Be Different
The Omnivore's Dilemma : A Natural History of Four Meals
by Pollan, Michael
Penguin Publishing Group. Used - Very Good. Former library book; may include library markings. Used book that is in excellent condition. May show signs of wear or have minor defects.