The Omnivore's Dilemma: A Natural History of Four Meals by Michael Pollan
by Michael Pollan
Similar copies are shown below.
Similar copies are shown to the right.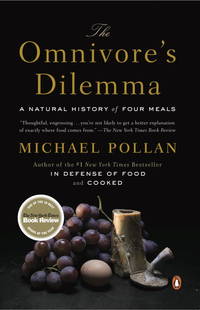 Stock Photo: Cover May Be Different
The Omnivore's Dilemma: A Natural History of Four Meals
by Michael Pollan
Penguin. Used - Very Good. . . All orders guaranteed and ship within 24 hours. Your purchase supports More Than Words, a nonprofit job training program for youth, empowering youth to take charge of their lives by taking charge of a business.