A Brief History of the Dust Jacket
When did dust jackets first appear, and what exactly are they for? Learn about this often-important detail as it applies to book collecting. More...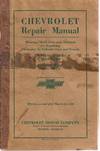 How to properly store your collection
Don't let a few small mistakes erode the value of your growing book collection. Review these tips to help preserve the beauty of your books!