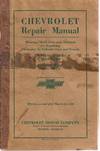 How to properly store your collection
Don't let a few small mistakes erode the value of your growing book collection. Review these tips to help preserve the beauty of your books!
Collecting proofs, galleys, and advance reviews
Devoted collectors of rare books will love finding proofs, galleys, and advance review copies of their favorite pieces of literature. Find rare proofs and advance reading copies in the Rare Book Room.