Collecting and Using City Directories
Don't overlook that old city directory - it is priceless for authors, collectors who focus on specific cities, geneaology, and other niche interests. Learn more...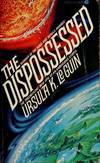 Collecting Nebula Award Winners of the 1970s
The Nebula Award has been awarded to stories in the Science Fiction and Fantasy genre every year since 1966. Learn about the winners of the 1970s!