Oceania
from Mary Riversong Books
New Arrivals
Condition

Used - Good

Jacket Condition

None Issued

Edition

First Edition

Published

2014

Binding

Paperback

ISBN 10

Quantity Available

1

Seller

Item Price
Show Details
Description:
Ihimaera, Witi: Maori Boy, A Memoir Of Childhood a Vintage Book published by Random House, New Zealand, 2014. ISBN 97818697263 Paperback. 375 pages. AUTOBIOGRAPHY. An enthralling memoir, packed with stories from the formative years of this much-loved writer, Witi Ihimaera, a consumate story-teller. 6 1/8 X 9 ¼. Used. Good Condition.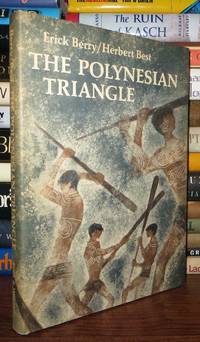 Condition

Used - Very Good+

Jacket Condition

Very Good+

Edition

First American Edition

Published

1968

Binding

Hardcover

Quantity Available

1

Seller

Item Price
Show Details
Description:
Eric Berry: The Polynesian Triangle, 1968 Funk & Wagnalls. USED. VERY GOOD CONDITION/ VERY GOOD UNCLIPPED ORIGINAL DUST JACKET. SCARCE THUS. SUMMARY: THE 3,000 YEAR HISTORY OF POLYNESIA AND ITS PEOPLES. ANTHROPOLOGY. A NICE FIND.
Condition

Used - Very Good

Jacket Condition

Very Good

Edition

Stated 2nd Edition

Published

1985

Binding

Hardcover

ISBN 10

Quantity Available

1

Seller

Item Price
Show Details
Description:
Hulme, Keri: The Bone People. Louisiana State University Press, A tale of New Zealand. Stated United States First Edition, 1985. 450 pages, indexed. WINNER OF THE PEGASUS PRIZE FOR LITERATURE AND THE BOOKER PRIZE. Used. Very Good/Very Good unclipped original $17.95 dust jacket. Summary: "The Bone People, first published in 1984 by Spiral, New Zealand. About this book: The Bone…
Read more

about this item