Narcotics
We can help you find the narcotics books you are looking for. As the world's largest independent marketplace for new, used and rare books, you always get the best in service and value when you buy from Biblio.com, and all of your purchases are backed by our return guarantee.
Narcotics Books & Ephemera
by Millgate, Brian & Alison
Chatto & Windus, London, 1987. First Edition. Hardcover. Very Good Condition/Good. Illustrator: Photographic. list of illustrations, authors' note and maps. At the beginning of the text are two maps showing the area described within the book and eight pages of black-and-white photography between pages 132 and 133.Aqua coloured boards with gilt coloured titles to the backstrip. Colour illustrated dustwrapper (wraparound), with yellow and white colour titles to the front...
Read more
Salvat, 2001. Hardcover. Very Good/Very Good. no signs of cover wear, clean glossy, pages clean, bright and unmarked, spine tight Book Listing Includes actual photo of the book,orders are processed promptly and carefully packaged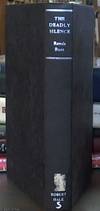 Robert Hale, London, 1966. First Edition. Hardcover. Good Condition (ex-library)/No Dust Jacket. Illustrator: Photographic. acknowledgements, list of illustrations. The text is illustrated with the occasional black-and-white photograph. Black coloured boards with silver titles to the backstrip.Bumping to the backstrip and rubbing to the book edges. Browning to the textblock edges and age toning of the internal text. Offset tanning to the half title page and to the penultimate page. The...
Read more