Don Quixote, fully titled The Ingenious Hidalgo Don Quixote of La Mancha, is a novel written by Spanish author Miguel de Cervantes. Cervantes created a fictional origin for the story by creating a fictional Moorish chronicler for Don Quixote named Cide Hamete Benengeli. Published in two volumes a decade apart (in 1605 and 1615), Don Quixote is the most influential work of literature to emerge from the Spanish Golden Age and the entire Spanish literary canon.
Reviews
Review this book and you'll be entered for a chance to win $50!
Available copies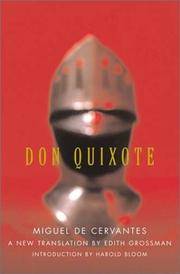 by Miguel de Cervantes/ Harold Bloom
Seller

Published

2003

Condition

New

ISBN

Item Price
Show Details
Description:
Ecco Pr, 2003. Hardcover. New. 1st thus edition. 976 pages. 9.50x6.50x2.20 inches.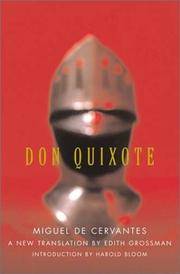 by Miguel de Cervantes Saavedra Miguel de Cervantes Harold Bloom
Seller

Condition

New

ISBN

Item Price
Show Details
Description:
Harper Collins Publishers . Hardback. New. pp. xxxv + 940