John M.
Ford (born 1957) is an American science fiction and fantasy writer, game designer, and poet.

Ford's works are characterised by an aversion to doing things that have been done before. This attitude is perhaps most notable in his two Star Trek novels, How Much for Just the Planet?: The Final Reflection is the story of a small group of Klingons who save the Federation from destruction (the regular heroes of the series are all relegated to cameo appearances), and How Much for Just the Planet? is a musical comedy. (And both novels hint that the Federation is not quite the shining utopia of goodwill and interspecies fellowship depicted in the television series.)

Ford avoids repetition not only of the work of others, but also of his own work: whereas many writers make a name for themselves by developing a known style that repeats in many works, Ford always surprises with his ability to use a variety of styles that best suit the world, characters, and situations he has chosen to write about. In some ways this might have limited his readership, as many people prefer to repeat a known experience when they purchase works by the same author.

He has also published a variety of short fiction starting in 1975, from very short stories that are essentially fantastic jokes, to novellas revealing a deep understanding of human frailties and emotions.

In addition to his fiction work, he has written a number of RPG books, including GURPS supplements, Klingon manuals for the Star Trek RPG, and The Yellow Clearance Black Box Blues for Paranoia.

Under a pseudonym that he has not made public, he has published some children's literature.

Mr. Ford passed away on September 25, 2006.


Newest listings by John M Ford
---
Offered by
Sunrise Books Ltd
2.83
Offered by
Good Deals On Used Books
8.44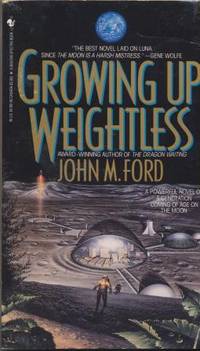 Offered by
Fantastic Literature Ltd
9.89
Offered by
Fantastic Literature Ltd
21.27