Available copies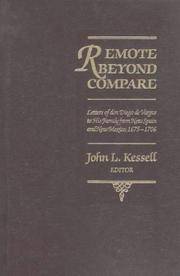 Seller

Published

1989

Condition

Fine in Fine Acetate Jacket

Edition

First printing

ISBN

Item Price
Show Details
Description:
Albuquerque: University of New Mexico, 1989. First printing. Leatherette. Fine in Fine Acetate Jacket. Inscribed to Roland and Peg Dickey from Editor John Kessell and Research Consultant Eleanor Adams.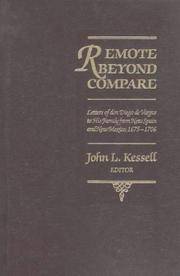 by Kessell, John L. [Editor]
Seller

Published

1989-08-01

Condition

Good

Edition

First Edition

ISBN

Item Price
Show Details
Description:
University of New Mexico Press, 1989-08-01. First Edition. Hardcover. Good. First edition. Hardcover, no jacket. Some foxing to page edges. Otherwise, very good. Photos available. We ship daily. Expedited shipping available!