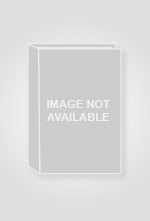 The Breath of Life: Terpezone Case Records, Testimonial Letters & Photographs.
by Terpezone, Incorporated
Condition: Very Good
Terpezone, Incorporated; Chicago; (1930s)., 1930 Stiff wraps, printed front cover ("Terpezone Incorporated, Chicago, U.S.A., 'The Breath of Life'"), three hole binder, 11 1/4 x 8 7/8 inches, unpaginated (about 207 pages, recto only). Very good. Rare. The Terpezone generator was a machine that apparently combined ozone and turpentine to produce "pinene ozone", a "gaseous ozonide". From the Foreword: "In submitting these case records for your careful inspection, we call particular attention to the wide variety of diseases successfully treated by the mere inhalation of Terpezone vapor. For the first time in medical practice ozone in strength, is available in the human body and the result of 25 years of use has been more a matter of discovery than otherwise. As oxygen is necessary for maintenance of life on earth it appears that it may be difinitely shown that ozone, the highest form of oxygen, is necessary for the maintenance of health." The inhalation of Terpezone vapor was claimed to be beneficial in many disorders, including asthma, anemia, bronchitis, empyema, "heart trouble", hay fever, high blood pressure, influenza, laryngitis, pneumonia, skin diseases, sinusitis, tuberculosis (pulmonary and spinal), varicose ulcers and whooping cough. In addition to numerous testimonials, there are reports from various experts (chemists, laboratories, bacteriologists, etc.). For example, "Germicidal Proof of Terpezone; Summary of Laboratory Report from Columbia University, New York City; College of Physicians & Surgeons; March 2nd, 1918". Laid in is a 4-page case report ("520 M.R.") accompanied by five glossy 8x10 inch b/w photographs, with the following captions: 1) "When Terpezone started February 5, 1934. Post Empyema and Bronchiectasis which followed Pneumonia and a Still Birth." (Showing an emaciated and cachectic young woman, supine in bed, with a Terpezone generator on a stand next to her bed.) 2) "Same case one year later, February, 1935." (Partially clothed.) 3) "Same case one year later, February, 1935." (Fully clothed.) 4) "A complete recovery --- February, 1936. Weight 130 lbs. --- Terpezone only treatment used on this case." (Partially clothed.) 5) "February, 1936. At present (Sept., 1937) has gained 25 lbs. more. Has not needed Terpezone since 1935." (Fully clothed.) Elsewhere in the book there is an advertising sheet with another photograph (photo illustration) of a person lying on a couch, reading, with a Terpezone machine nearby on a stand: "A telescoping window board fits under the window sash. A continuous stream of fresh outdoor air is drawn through the air hose to generate Terpezone vapor." Another case report has a photo illustration showing a man ".breathing Terpezone and forcing the vapor out thru wound." in his chest. A Terpezone advertisement with before and after X-rays of pulmonary tuberculosis, and before and after X-rays of tuberculosis of bone. A 1910 letter written by William John Knox, the inventor of Terpezone, describing its invention and features. In several places in this book: "This Company has never paid anything for a testimonial letter from a Terpezone user." (3214004). 1st Edition. Soft cover. Very Good.
---
Bookseller: Boojum and Snark Books (US)
Bookseller Inventory #:

2886

Title: The Breath of Life: Terpezone Case Records, Testimonial Letters & Photographs.
Author: Terpezone, Incorporated
Format/binding:Paperback
Book condition: Used - Very Good
Edition: 1st Edition
Binding: Paperback
Publisher: Terpezone, Incorporated; Chicago; (1930s).
Date published: 1930
Keywords: MEDICINE, RESPIRATORY THERAPY, INHALATION, OXYGEN, OZONE, MEDICAL DEVICES, TUBERCULOSIS, LUNGS, PULMONARY, ASTHMA, ANEMIA, PNEUMONIA, WILLIAM JOHN KNOX HISTORY
Bookseller catalogs: History;
Subjects: EDUCATION / History;
---
Categories
---
Reviews
---
---
---