The Importance of Dust Jackets
Is the dust jacket of a book worth holding on to? Consider its form, its function, and its beauty. Learn more about dust jackets and their importance to your collection.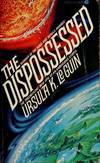 Collecting Nebula Award Winners of the 1970s
The Nebula Award has been awarded to stories in the Science Fiction and Fantasy genre every year since 1966. Learn about the winners of the 1970s!