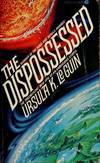 Collecting Nebula Award Winners of the 1970s
The Nebula Award has been awarded to stories in the Science Fiction and Fantasy genre every year since 1966. Learn about the winners of the 1970s!
Collecting proofs, galleys, and advance reviews
Devoted collectors of rare books will love finding proofs, galleys, and advance review copies of their favorite pieces of literature. Find rare proofs and advance reading copies in the Rare Book Room.