V.I.P. (Very Important Pup!) by Katy Cannon
by Katy Cannon
Similar copies are shown below.
Similar copies are shown to the right.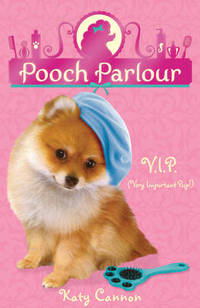 V.I.P. (Very Important Pup!)
by Katy Cannon
Paperback / softback. New. Abi is over the moon to be spending the summer helping out at Pooch Parlour, her aunt Tiffany's luxury grooming salon, especially when a glamorous actress and her adorable pup appear on her very first day!
We have 7 copies available starting at $1.14.