The Owl at the Bridge
Search the inventory of The Owl at the Bridge
Browse all books from The Owl at the Bridge
---
About The Owl at the Bridge
The Owl at the Bridge is in the process of dissolving. We invite bulk orders and all inquiries.
Terms of sale for The Owl at the Bridge
10-day return guarantee; full refund includes original shipping costs for up to 10 days after delivery if an item is misdescribed or damaged. Different carrier (UPS, FedEx, DHL) on request-- although, astonishingly, USPS remains most economical & reliable.
Payment methods accepted:
---
Browse The Owl at the Bridge by category
The Owl at the Bridge specializes in Art History, Bibliography, Italian Renaissance, Literature, Medicine, Military, Politics & Government, World History
---
---
Rare Books from The Owl at the Bridge
Vie de l'Abbé Fauchet par M. l'Abbé de Valmeron by Jarry, P.-F.-T. (Pierre-François-Théophile), abbé, 1764-1820
$200.00
Die Italienischen Buchdrucker- und Verlegerzeichen bis 1525 by Kristeller, Paul O., 1863-1931
$110.00
Abrégé de l'Histoire d'Espagne by Duverdier, Gilbert Saulnier, 1598-1686
$500.00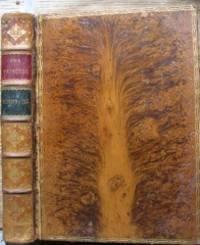 The Princess: A Medley By Alfred Tennyson by Tennyson, Alfred Tennyson, Baron, 1809-1892
$350.00
La Vérité sur les Soldats de Château-Vieux, by Collot d'Herbois, Jean-Marie, 1750-1796
$250.00
String Figures. A Study of Cat's-Cradle in Many Lands by Jayne, Caroline Furness, 1873-1909. / Haddon, Alred C
$100.00
Northern Regions; Or, Uncle Richard's Relation of Captain Parry's Voyages by Parry, Sir William Edward, 1790-1855
$100.00
Proverbs in Jests or the Tales of Cornazano, XVth Century. by Cornazzano, Antonio, ca. 1429-ca. 1489
$250.00
Le Stationaire Patriote aux Frontières. Du Jeudi 18 Juiliet 1791. No. 5 by Blondel, curé de Banneville-La-Campagne
$250.00