The Wright Book
Search the inventory of The Wright Book
Browse all books from The Wright Book
---
About The Wright Book
Our bookstore is located upstairs in booth 14 and downstairs in booths 7 & 15 of the 4000 sq ft book Cooperative, Booktown Books in Grass Valley, California. We are open 10-6 Mon-Sat, 11-5 Sun. We do appraisals, consignments, searches and sales. We sell high quality scarce, used, out-of-print, and antiquarian books, in many categories. We have lots of Railroads, Metaphysics & Occult, Western Americana, and how-to-do things, but we also have mysteries and science fiction/fantasy, so ask us! We buy good quality gently used books in our genres.
Read our exclusive interview with The Wright Book
Terms of sale for The Wright Book
We accept returns for seven days after receipt of book if book is not as described or you find it is not the book you want. We accept PayPal, business or personal checks, or money orders. We will ship out of the U.S. but shipping charges are dependent on weight and country. Please email for information on shipping rates and trade discounts.
Payment methods accepted:
---
Browse The Wright Book by category
The Wright Book specializes in Art Technique & Artists, Crafts & Hobbies, How-To-Do Almost Anything, Native American Indians, Occult & Metaphysics, Myth & Legend, Railroads, Travel, Exploration, Discovery & Natural History, Western Americana
---
---
Rare Books from The Wright Book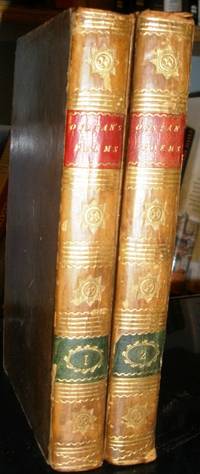 The Poems of Ossian; In Two Volumes by Macpherson, James Esq. (Translator)
$250.00
The FENN CACHE - Clovis Weapons & Tools by Frison, George and Bradley, Bruce
$100.00
Demonolatry by Remy, Nicholas
$110.00