Book Collecting
The Golden Cockerel Press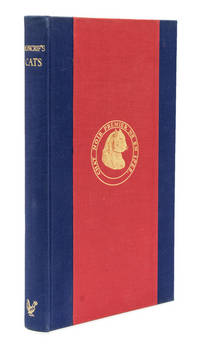 The Golden Cockerel Press was founded in 1920 as a cooperative with four partners: Hal Taylor, Bee Blackburn, Pran Pyper, and Ethelwynne Stewart McDowell, but by the next year, Blackburn and Pyper had left. In 1923, the press published The Wedding Songs of Spenser with color wood engravings by Ethelbert White, the first illustrated book from the press and a foretaste of editions to come. Early the next year, the business was purchased by Robert Gibbings. Gibbings, a founding member of the Society of Wood Engravers, published some 71 titles at the press. Following the Great Depression, Golden Cockerel Press was taken over by Christopher Sandford, who transformed the company from a private press to a publishing house. Sandford published some 120 works for the press, including Llewellyn Powys' The Glory of Life, a large quarto with wood engravings by Gibbings, and introduced the company to a variety of new means for reproducing illustrations. In 1959, Sandford sold the business to Thomas Yoseloff, who completed the publication of the last Golden Cockerel titles. In 1961, Yoseloff ended the operation as the resources and skills necessary for production had become too difficult and costly to obtain.
First Edition Identification
First editions from The Golden Cockerel Press have no additional printings indicated on the copyright page.